Artwork of
Ericka Baque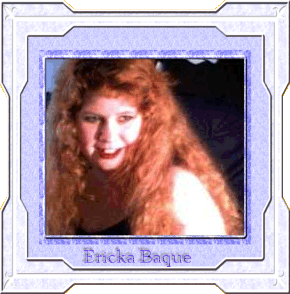 I have seen her unique art all over the net and never knew who she was! Luckily one of the groups I belong to added the link to her home and I found her at last!

Here are some of the goodies I have created with her work. Just click on the thumbnail to see the larger image. Be aware they may be graphically intense because I did not want to lose the quality of her work. Always remember the copyright rules. If we do not follow these rules, the artists will not allow us to use their images. Amy Brown has already retracted all previous permission because of this problem. So let's show the artists some respect please!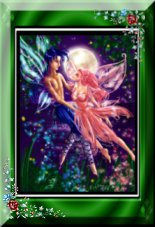 Wallpapers
Click on the image to see the full size preview. You can download the wallpaper for your computer size by clicking on the screen size.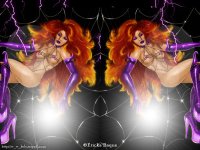 Calling Cards
Each zip of these calling cards include the blank, please, thank you, help, your welcome, welcome to the group, one for me please, great sends, snagged, hugs and brightest blessings. If you don't have Winzip, you can download a shareware version from www.winzip.com. There is no time limit.

Just click on the image to download the set.
Check out Ericka's wonderful site: Ericka Baque.
ŠEricka Baque & White Witch